This page is about you.
Who are you?
Since you paid us a visit, you must be a modern, active person. You believe in efficiency and convenience. You are hardworking, but that does not necessarily mean you want to spend too much time at work. You appreciate when people know the difference between the two.
You have a lot of great ideas, but they always seem to happen when you least expect. You can find the beauty and joy in small things in life. You try not to worry too much, but you do care. You care a lot. You care about important things. You care about the environment, you care about your loved ones and finally, you care about yourself.
You are happy, but you refuse to accept the stagnant status quo. You believe in integrity and responsibility. You know you are not perfect, but that has yet to stop you from trying to be.You are unique and you like uniqueness in others.
And do you know what? You are not all that different from us.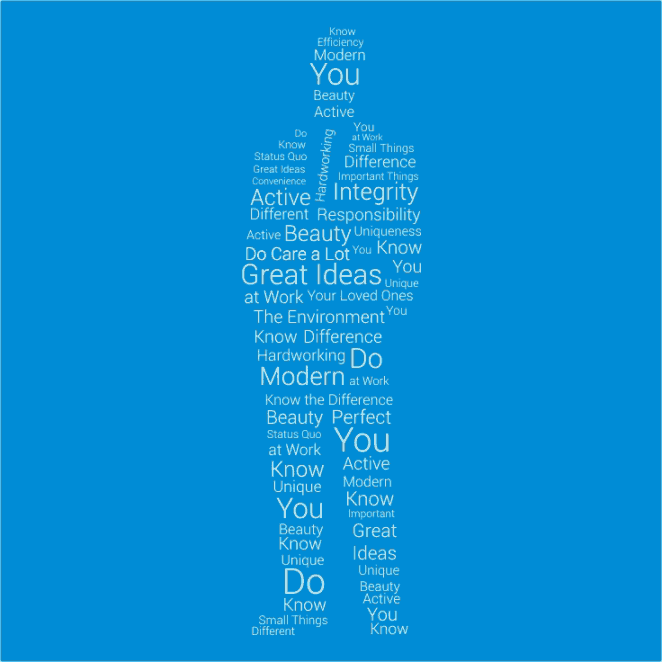 About Us

We strive to satisfy wide range of productivity-related needs of modern people and companies, by enabling them to use the fullest potential of their resources.We constantly pave new ways for our customers to be more efficient, creative and to enjoy in what is truly important to them. Every decision we make is guided by responsibility towards our customers, the environment and ourselves.We are unique and support uniqueness in others, while following our mission with full integrity.
---
Our Core Values:
Creating Convenience
We aim to create convenience for our customers by increasing the efficiency of available resources and accessibility of processes.
Finding Innovation
We are constantly searching for new and better ways of doing things.
Behaving Responsibly
Our decision are guided by intrinsic genuine care about our customers, the environment and our employees.
Fulfilling Potential
We enable customers to reach their potential while aiming to reach ours.
Celebrating Uniqueness
We believe individuals' uniqueness is what makes us grow stronger.
Living Integrity
We firmly stand for what we believe in.